FLL Resources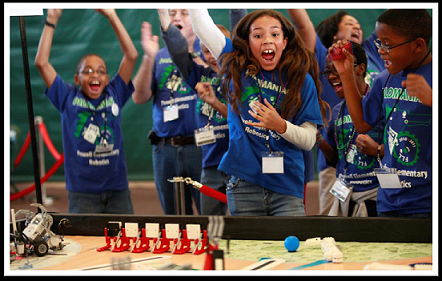 FIRST Lego League (FLL) every year has a challenge, this years Chanllenge is Senior Solutions.
I am assuming the following based on the 2011-2012 season.
The four componants of the event will be judged equally, and they are:
The Robot Game
Robot operated by students only. No coaches or mentors!
Complete as many missions as possible
The Project
Research project relating to the issue of Senior Solutions
Presentation can be a skit .. have fun!
Students only, no coaches or mentors
Core Values
How well do the kids interact? Was everyone included?
May be done "on the fly" or as a seprate session
Robot Design
Who built and programmed this thing?
What strategies did they use?
Robot Game Startegy
Get the Mission and Research Project Rules at: The Challange
Determine which missions to accomplish
Based on what you can achieve, a few high value missions or many low value?
Determine the order of the missions
Don't cluster too many missions in a program
Leave the most complex for the end
Determine attachments to build and complete the missions
Changing attachments requires skill and communication; takes time
Practice!
learn all about it: how it works, what it is used for, why it is used, what improvements can be made, etc. The judges will want to know why you did what you did!